Profile
Young profesional with experience in projects in the area of movies, TV, publicity, web, programming and interactive media.
Aptitudes
Group work, problem solution, lidership, responsability.
Experienced
in programming, media design, digital artist, specialized in 3D animation, motion graphics and websites.
Image and logistics coodinator
· Print and electronic publicity design.
· Web design.
· Responsible of the logistics of events.
Microcamp Staff
· 6-14 year old art, digital animation, claymation, 2D and 3D animation, post-production workshops.
· Project manager of the workshop.
Web design Freelance
· Informative Sites design.
· E-commerce responsive websites.
· Social Responsive sites.
· Redesign of Razón y Palabra®.
· HTML5 websites.
Profesor
· Design of the web communication platform for the Mexican Internet Asociation (AMIPCI) for students, profesors and members of the asociation.
· Planning of the class of consultancy for undergraduate and graduate students.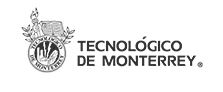 BA in Animation and Digital Arts.
Instituto Tecnológico y de Estudios Superiores de Monterrey, Campus Estado de México.